When people fall into a car accident, they often forget about the idea that they need a car accident attorney because they feel that the injuries are not significant. This could be a barrier to financial growth. In the case of car accidents, sometimes injuries do not manifest themselves immediately. After finding out the actual problem it can be late to take proper action. So after having an accident, it will be wise to consider an insurance claim. But gaining money from the insurance company is not that easy.
If you ask me, why Should I get an attorney after an accident, then I read this full article to find your answer.
Time limitation of legal actions
Most of the states, there is a specific limitation for filing a claim after an automobile accident. Put simply, this limitations is the period of time you have in which you are able to bring a legal action such as filing a claim. For instance, in many states, the timeframe of limitations for filing a car accident claim is two years. If you don't sue within that timeframe, you will lose your right to sue forever.
Another vital thing, one of the unique advantages of hiring a car accident attorney to represent you in court is that he or she will have a thorough understanding of this timeframe. Your attorney will work with you to process all of the necessary deadlines. If you fail to complete all process to claim within the timeframe specified by your state, you will lose eligibility for the right you have to sue.
Apply with certain rules in order to claim
Threes is a certain process and rules for the specific sue, this can vary by a case to case. First, you should ensure for recover from an accident is either your insurance provider or the at-fault driver's insurer. The process may sound easy; you have to file a claim and have to pay a settlement up to the policy amount. However, the reality can be much tougher.
At first, you need to file a police record within a given period of time (2 years). By different state, there may have additional requirements as well. An attorney who is a specialist in handling car accident injuries will be good at those processes. People, who are not well known regarding the law, may have a difficult time understanding the many rules and laws that apply to their case. This can be including the traffic laws that the at-fault party violated when causing your accident, as well as the vital deadlines for filing all the process.
Your claim may be rejected for numerous reasons; including the insurer thought that you were at fault for the accident. An attorney can reform the ideal information to provide in a first- or third-party claim to enhance the chance of approval. However, if your claim is rejected, a lawyer will also understand how to appeal and fight for your right claim.
Understanding your insurance company
Generally, most of the insurance company looking to protect their insured and to compensate them for damages. However, insurance companies also want to reduce their overall cost and overhead. Most of the time, your agenda and your insurance company's agenda won't be similar; hiring an attorney specialized in car accidents can be the effective ways to ensure you have an advocate for your interests. Expert injury lawyers are used to working with different insurance companies and will not be confused by their different strategy or pressure to settle for an unsatisfactory claim.
The main goal of the insurance company is to pay out as little as possible to cover any amount you receive in your car accident. A minor amount will reduce the agency's overall costs – and intelligent insurance management will aim to keep costs as low as possible which will ensure to keep their high profit. For instance, the smaller the amount, the better the income statement for the insurance company.
To keep this in mind, you have to choose wisely that representing you in court becomes of vital importance for your claim. If you have a specialist car accident attorney on your side, this will ensure that your payout and damages will be successful.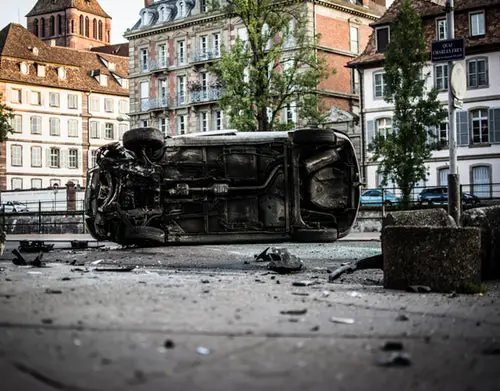 Estimate of your potential damages
During the file of an insurance claim or a personal injury lawsuit, you need to consider the economic and non-economic damages you have suffered in order to ask for a fair claim. An expert lawyer can ensure you do not miss anything necessary when adding up how much you are owed, including your estimated medical expenses, disability, disfigurement, and pain and suffering. A car accident attorney will have experience regarding finding out how much your noneconomic injuries, like mental anguish, are worth. When you come up with a calculated claim amount yourself, it may be too low.
Valuing a car accident claim is not simple, as many aspects must be evaluated to determine a claim's overall worth. A skilled attorney will be able to accurately value your injury claim to help ensure you receive the claim you need to cover the overall costs associated with your injury.
These vital facts that should be considered when determining the proper value of your claim include:
Medical costs associated with the proper treatment of injuries
Estimated wages lost because you had to take time off work because of the accident or because of your injury suffering you and prevents you from working.
Lost the ability of earnings that you will be unable to earn in the future due to your injuries.
Repair and replacement charge for assets damaged in the accident, such as your car.
The results of the accident and injuries have had a serious negative impact on your life, for instance, causing pain and suffering, loss of enjoyment of life, and other losses.
Dealing with a complex situation
Some of the cases will face a very complex situation to claim their actual right. Even though, there are valid witnesses and a police report evidence shows that the other party is at fault, proving that the driver was so careless that he breached a duty of care to you can be difficult. Note that there are many vital facts that go into winning a personal injury lawsuit, you will need to hire an attorney who is expert of the law and who can provide relevant references to cases, citations and other sources of law that strengthen your position.
If you decide to sue, you will have to submit the appropriate papers in court. There are so many complexities regarding different rules exist on everything from the font size of the brief to how legal precedent is cited and what evidence is admissible. All you will need to hire an experienced lawyer who can guide you through the complicated process of filing suit.
Insurance companies will often offer you an additional settlement to avoid a personal injury lawsuit and in an attempt to get rid of your claim as quickly as possible. It is a common strategy for an insurer to offer you less than a fair amount. After all, an insurer never wants to pay more than their estimated money. A specialized car accident lawyer will recognize the worth of offer and will confirm the fair claim by negotiating you a more appropriate amount. An attorney has specific training and skill in negotiating tactics and years of experience in arranging advantageous settlements.
Representation your statement
A professional specialized attorney will be your representative in court. By hiring an attorney, you'll have someone on your side who will show your best interest in mind.
Your car accident attorney will conduct the process to ensure that you receive the best possible attention. They know your right and position to understand what you deserve and will fight to make sure that you receive the proper compensation.
If your attorney and the responsible insurance company were not able to agree upon a proper settlement, then the case open for go to court before a judge and a jury. Your lawyer would compile all of the relevant information and evidence availability of the case to build the strongest case possible.
Your attorney would show the court the injuries that you survived in the accident and present information from the doctors who treated you. They will present an estimate of the damages to your vehicle and the amount of money that you lost by being unable to work. Your attorney would question witnesses from your side, and cross-examine witnesses for the opposite's party. They would present the best evidence to ensure the strongest case possible that you are given the compensation that you deserve from the insurance company.
Experience with the complexity of the law
Automobile insurance and car accident rules and regulation are judged by each individual jurisdiction. For example, there are some "no-fault" states in the US is where you no right to sue after a car accident except under some special circumstances. On the other hand, in some states, you can sue even if you were partially responsible for the accident while in others if you were responsible for causing the accident you cannot sue. An attorney can help by the description of all the subtleties of the law within your jurisdiction to you, and then you can understand all of your legal rights.
Avoiding financial loss
After the accident, If you don't sue in proper timeframe if you don't sue for the right compensation or sue the right defendants, and if you lose your case as a result of improperly presenting your information, you will lose your right for suing again. So, you will have used up your only chance for recovery and you will be stuck with all the costs and bills as a result of the accident that someone else totally responsible. If you or your loved one were injured this holiday season died due to someone else's careless driving, talk to an experienced personal injury lawyer for the right justice.
No fee if failed to recover a claim
Most of the car accident attorneys work under a contingency fee.
That means for you is simple. You'll only have to pay your attorney's fees once your case has been won that means when you will able to gain your claim. In the rare instance that you lose your case, you won't have to pay any fees. While this situation isn't ideal, it means that hiring an attorney for a contingency fee carry a little risk. So it provides the best opportunity to gain your best interest to do so. Because you may be unable to work due to your injury suffering, you may not have enough money to pay a lawyer. The contingency payments can make a good opportunity to hire a car accident lawyer.
Why Should I Get an Attorney After an Accident?
I hope you got your answer and the tips you should follow to hire an attorney. But if you face any car accident problem. Then read how to find a car accident lawyer instantly.